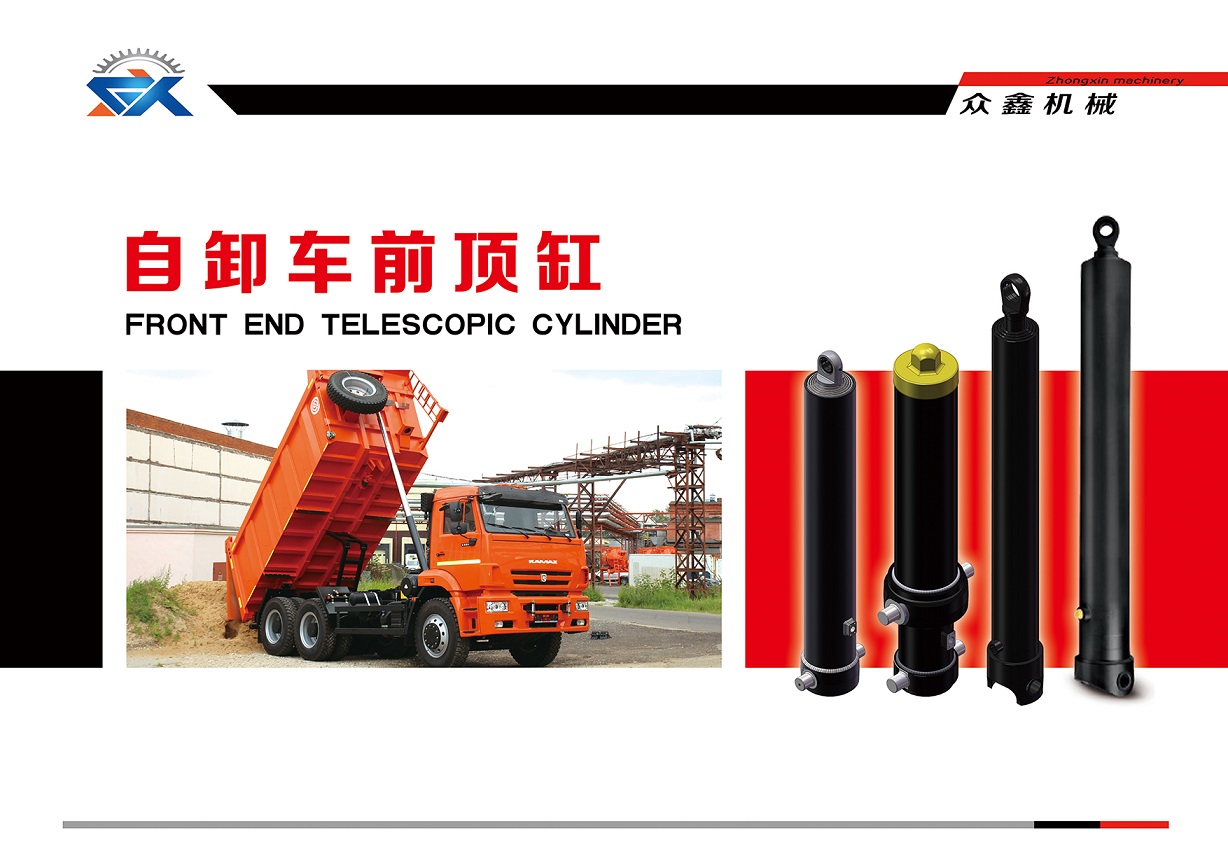 Front End Telescopic Cylinders
Top Eye Front End 
Top Eye Front End With Cover
Top and Bottom Eye Front End
Top Eye and Bottom Eyelet Front End
Bottom Eye Front End


More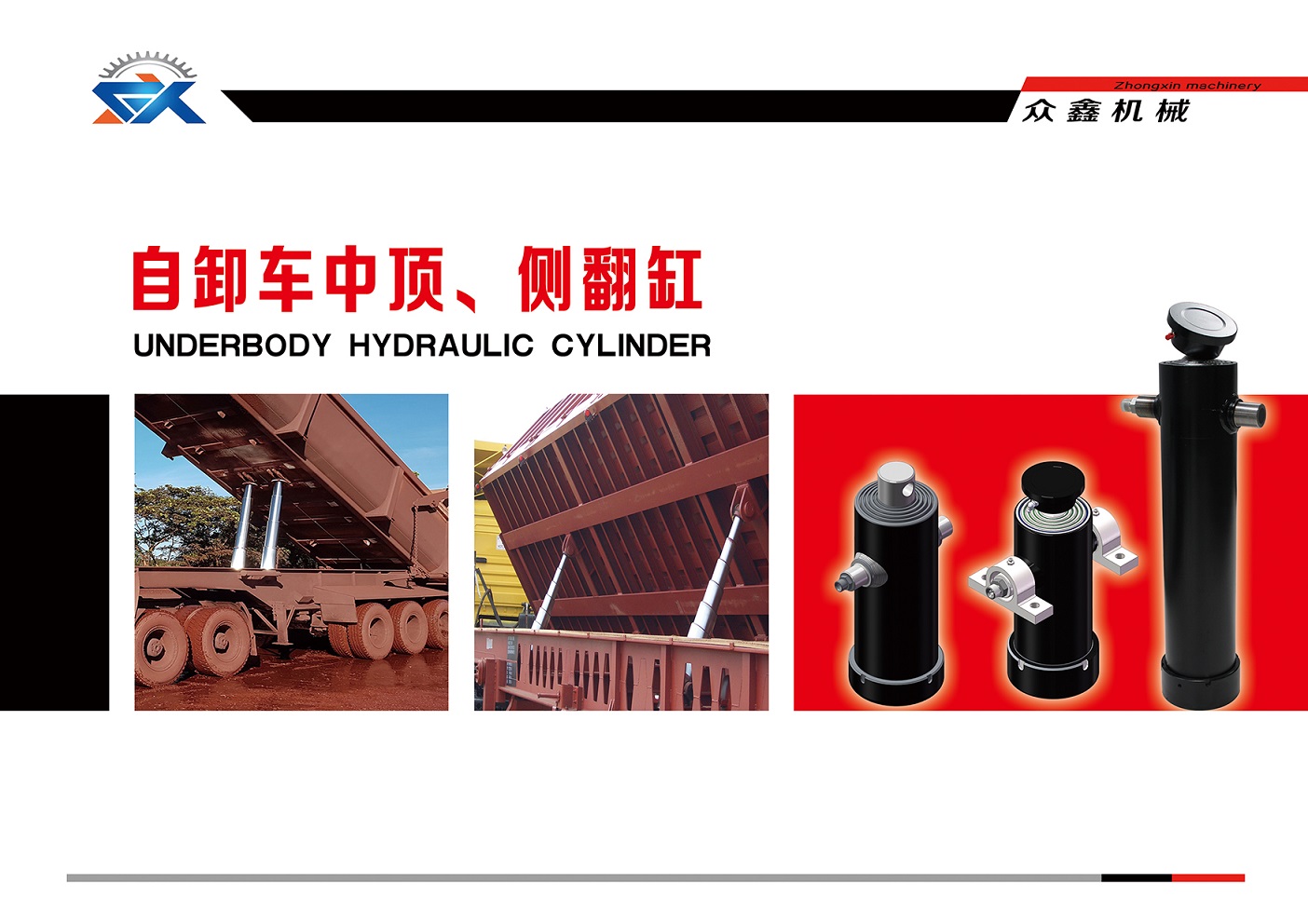 UnderBody Tipping Cylinders

Multi Stage Raised Trunnion Cylinder
Multi Stage Bottom Trunnion Cylinder


More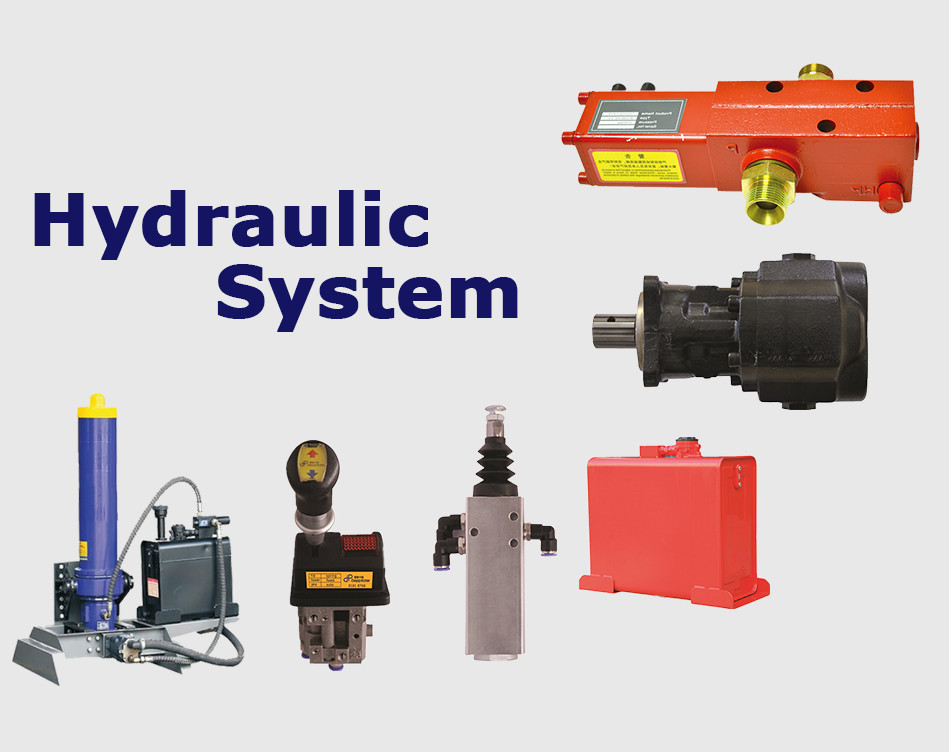 Hydraulic System

Gear Pump
Limit Valve
Oil Tank
Air Control
Valve Lifting Valve
High pressure Hydraulic Hose(1.5m&3m)
Low pressure Hydraulic Hose(2.7m)
Accessories
More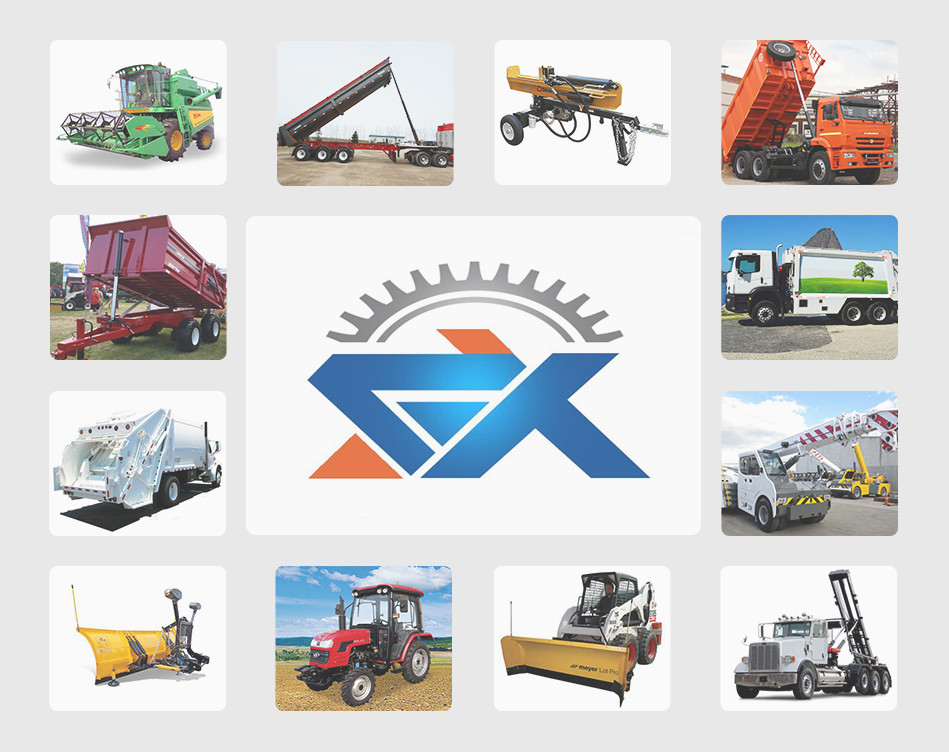 Application
Zhongxin cylinders are used in a wide variety of applications and markets. We have supplied cylinders for use in:
Materials Handling
Typical applications: Mobile & Static Hoists & Cranes, Conveying Equipment, Lifting Arms & Front End Loaders

Agricultural
Typical applications: Tillage Bars, Harvester Headers, Spraying Equipment, Seed Drills, Wool Presses, Slashers & Mowers.

Waste Management
Typical applications: Static & Mobile Compactors, Transfer Stations, Road Sweepers, Liquid Vacuum Trucks.

Transport
Typical applications: Trailers: Side Tippers, Car Transporters, Low Loaders, Deck Widening, Tilt Trays.
Custom as your special requirements
More
Established in 2008
24/7 Service
12 Months Waranty
Customize Available
Please send your message to us